*** English version below ***
教育は成功するための選択肢がすべて閉ざされてしまった際の唯一の鍵となる。
このメッセージから何を感じましたか? すべてのドアが閉ざされる…どのような状況を思い浮かべるでしょうか。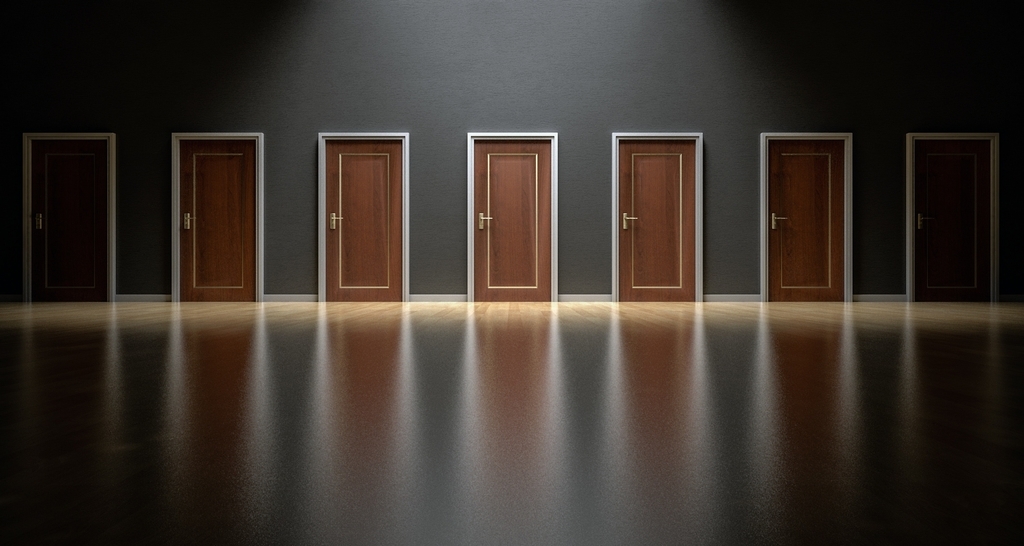 なぜ、その青年は始めたのか。
ネパールの友人、ビカッシュ君からもらった報告に最初の一行が書かれていました。彼は、2015年1月より、親がハンセン病に罹っている子どもたちに寺子屋を開きました。寺子屋の名前は「希望の光」。なぜ彼は寺子屋を始めたのでしょうか。
彼自身もハンセン病の両親がいるので、教育や成功をおさめるのに個人的に困難を経験してきました。彼の親は、ハンセン病の後遺症で手足に傷や障がいがあったので、読み書きを教えたくても片手では書けず、願っても叶いませんでした。
コロニーの子どもたちはたいてい公立学校に行きます。親が、教育の質が良い私立学校やボーディングスクールに行かせる経済的余裕がないからです。自分は病気でなくても、親が病気ゆえにいじめにあったり、制服や靴、バッグ、文房具を揃えてみんなと一緒に勉強をはじめられる訳ではない。ビカッシュ君は25年の間、コロニーでハンセン病の人たちの日々の生活や社会をみてきて、ハンセン病の人たちの生活や子どもたちの福祉を充実させたいと感じ、「希望の光」という寺子屋を自分の小さな部屋で開いたのです。
ビジョン 
放課後、ビカッシュくんは学校でわからないことがある子どもたちに対して補講を行います。長きにわたって教育が子どもたちの人生や将来を変えることができるとを信じています。彼らがいずれ、ハンセン病の人々の生活をよりよいものにできるよう、自立的に行動できるようになるための学び場兼遊び場になることを願っています。
ビカッシュ君はまだ25歳。ネパール・カトマンズのハンセン病のコロニーにいる子ども達に自分たちで選べる人生を送れる力をつけようと情熱にあふれています。寺子屋のもたらす効果として、3つあげています:①子どもたちがほかの社会(ハンセン病のコロニー以外)で友達ができる、②ハンセン病の人たちに経済的負担が一切かからない、そして③寄付や協力をしてくださった人たちもコロニーの子どもたちの成長の喜びを感じられる。かつての子ども達にとって「すべてのドアが閉ざされた状況」だとしたら、いまの子どもたちにはきっと希望を感じる光が差し込んでいることでしょう。
IDEA Japan*1という日本のハンセン病の患者会が不定期に彼の活動に2017年から寄付をしてくださっています。その後の寺子屋の様子を今後ブログでお伝えしていけたらと思います。
さいごに
彼の活動を知りたい、参加したいという方はメッセージをください。寺子屋が安定して運営できるまで、まずは情報共有から始めたいと思います。一生懸命な現地の若者の素晴らしいチャレンジを聞かせてもらえたことが嬉しく、そのたくましさと勇気に元気をもらっています。最後に、アフリカのことわざを。「早くいきたいなら一人で行きなさい。遠くに行きたいなら一緒に行きなさい。」長い旅になりそうだから、彼らを見守ってくれる仲間がいると心強いです。
*** English version ***
Education is only the key to success where all the doors are closed.
 How do you feel from this message? All the doors are closed... what kind of situation do you imagine...? 
Why did he start?
The first sentence was wrriten on the report edited by my Nepali friend called Bikash. He has launched a tutoring centre for children, particularly for the kids who have parent(s) affected by leprosy in Nepal since January 2015. The name of the tutoring center is "Rays of Hope". Why did he start?
He also has parents who are affected by leprosy, and had hardships when he went through taking education and success personally. His parents had physical injuries and disabilities due to leprosy on their hands and foot, they could not write by one hand even though they wished to teach him.
Since the parents who are affected by leprosy cannot afford to pay high tuition fee, their children in the colony usually go to public school rather than private or bording school. Even if the child does not have desease, he or she is usually bullied, and cannot stand at the same start line as same as others. Namely it is assumed that they are lacking of belongings such as uniforms, bags, shoes and stationaries. Therefore, Bikash launched the toturing centre called "Rays of Hope"  at his tiny room because he realised that there are inarequate welfare in the colony through the days that he observed and influenced in the community of leprosy in Khokana for 25 years. 
After the shool, he provide classes to follow the kids who have questions of what they learn from the shool. He believes that education will change their life and future for a long period of time. He hopes Ray of Hopes will be the place of learning and playing for the kids in order to take actions independently for better life of people who are affected by leprosy someday.
Bikash is just only 25 year old man, who is enthusiastic to empower the kids in leprosy colony in Nepal, Kathmandu. He stated three outcomes of the intervention "Rays of Hopes": 1. the kids in the colony can make friends in other community, 2. Those who are affected by leprpsy do not take finantial burden of eduation, 3. The doners and people who are working together will obtain happines of growth of kids in the colony. If the kids felt their situaiton like all the doors closed in the past, hopefully they will be able to find rays of hopes in the dark now.
IDEA Japan*2 which is a group of people who were affected by leprosy in Japan has donated Bikash's activities irreguraly since 2017. At the moment things are on going stages, so I'm hoping you'll get information about the Rays of hope here.
Say hello to us!
If you hope to follow or participate in his activities, please leave the message! I just start off with sharing the information, and I will work with you - cannot wait until it's steadily running! Excited to listen to this inspiring challenges by the enthusiastic local youth. I'm proud of his regilience and courage. Lastly, I will quote an African proverb, "if you want to go fast, go alone. If you go far, go together." Why don't you join us as it seems a long journey - we are reassured with the cooperation from you guys.